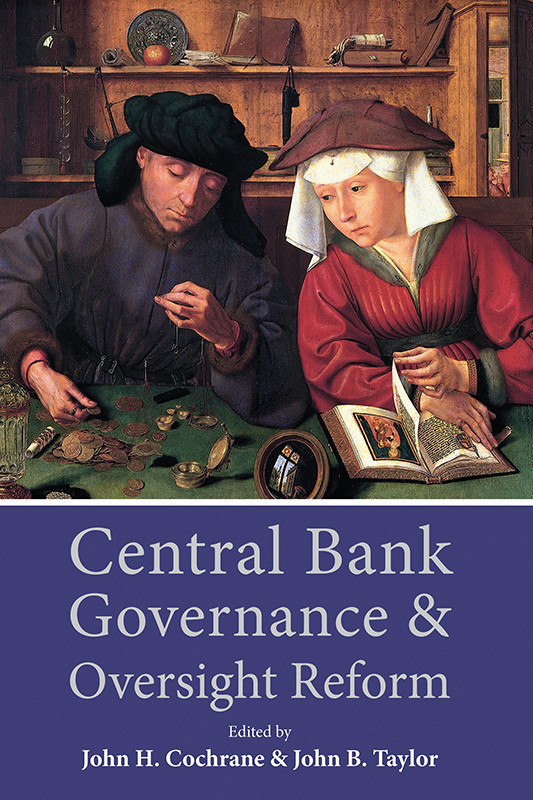 The Hoover Institution Press just published "Central Bank Governance and Oversight Reform," the collected volume of papers, comments, and discussion from last May's conference here by the same name. You can get the  book or e-book
here at the Hoover press
 or
here at amazon.com
. The individual chapter pdfs
are available here
.  
Press release here
.
(My modest contributions are in the preface and
a discussion
of Paul Tucker's Chapter 1. I agree it would be nice to have a more rule-based approach to lender of last resort and bailout functions, but wouldn't lots of equity so you don't have to mop up so often be even better?)
This is part of an emerging series of monetary policy conferences at Hoover. Tomorrow we will have a
conference on international monetary policy
. Stay tuned...